Owl Sanctuary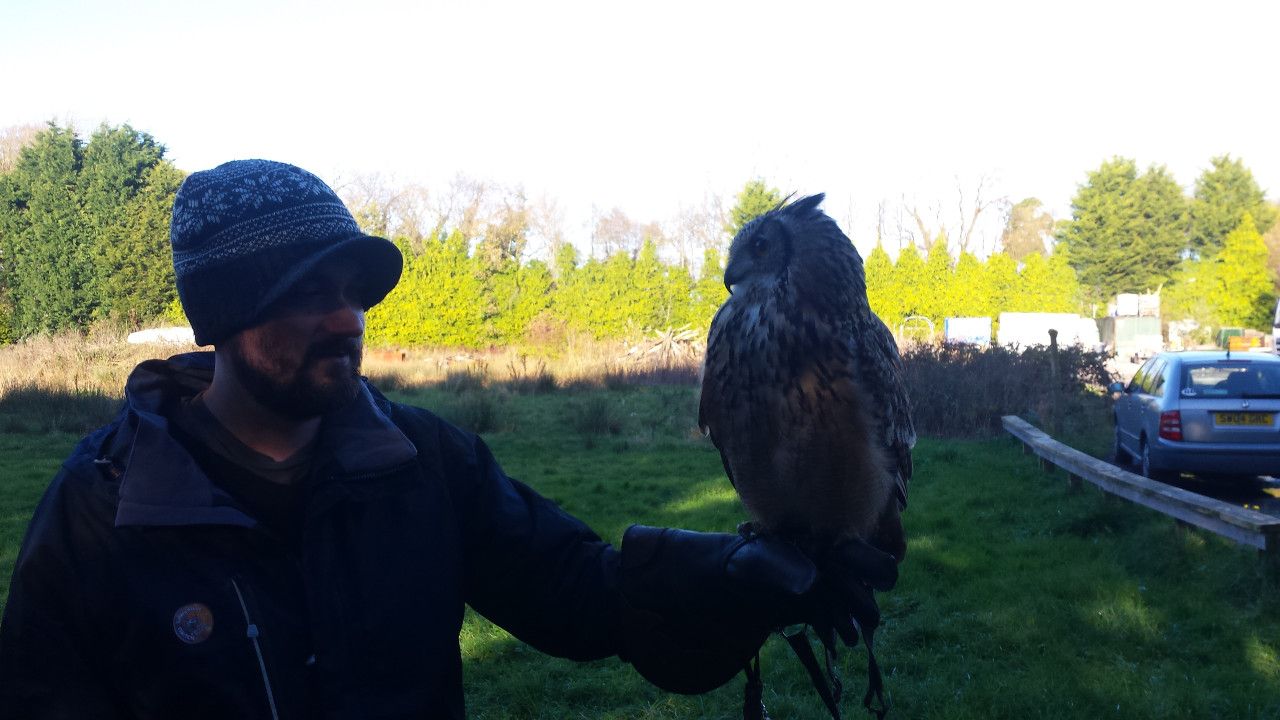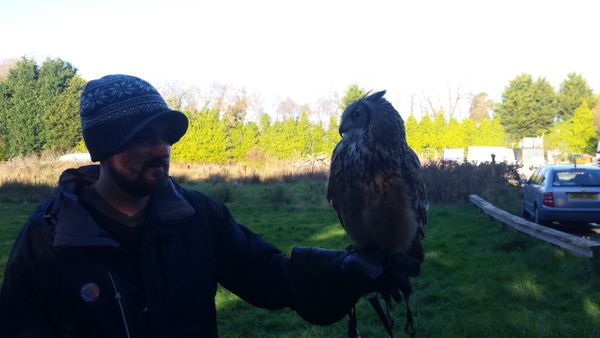 This weekend we paid a visit to the local owl sanctuary. My son chose the destination;
I want to see the owls
So naturally we obliged. The sanctuary is behind a garden centre, so we ventured through the swathes of christmas-ness; Trees, lights, lasers, various ornaments, even a £2000 stuffed bear. He was amazed by the staggering array of breakables, and especially the ornaments that moved and played a melody.
I want the train one
So instead we offered a hot chocolate, and of course all was forgotten. We headed towards the owls, on what turned out to be a really cold November morning. Firstly viewing the various bird enclosures, We found out that the day's feeding would occur at 1 PM.
As you can see we had the opportunity to feed the birds, and see them fly free. You can find out more about Turbary Woods at their website.