💻 Desktop Upgrades
Happy 2021! It's been almost a year since I published anything. Whilst I guess it's a shame, I've been concentrating on doing things that make me happy.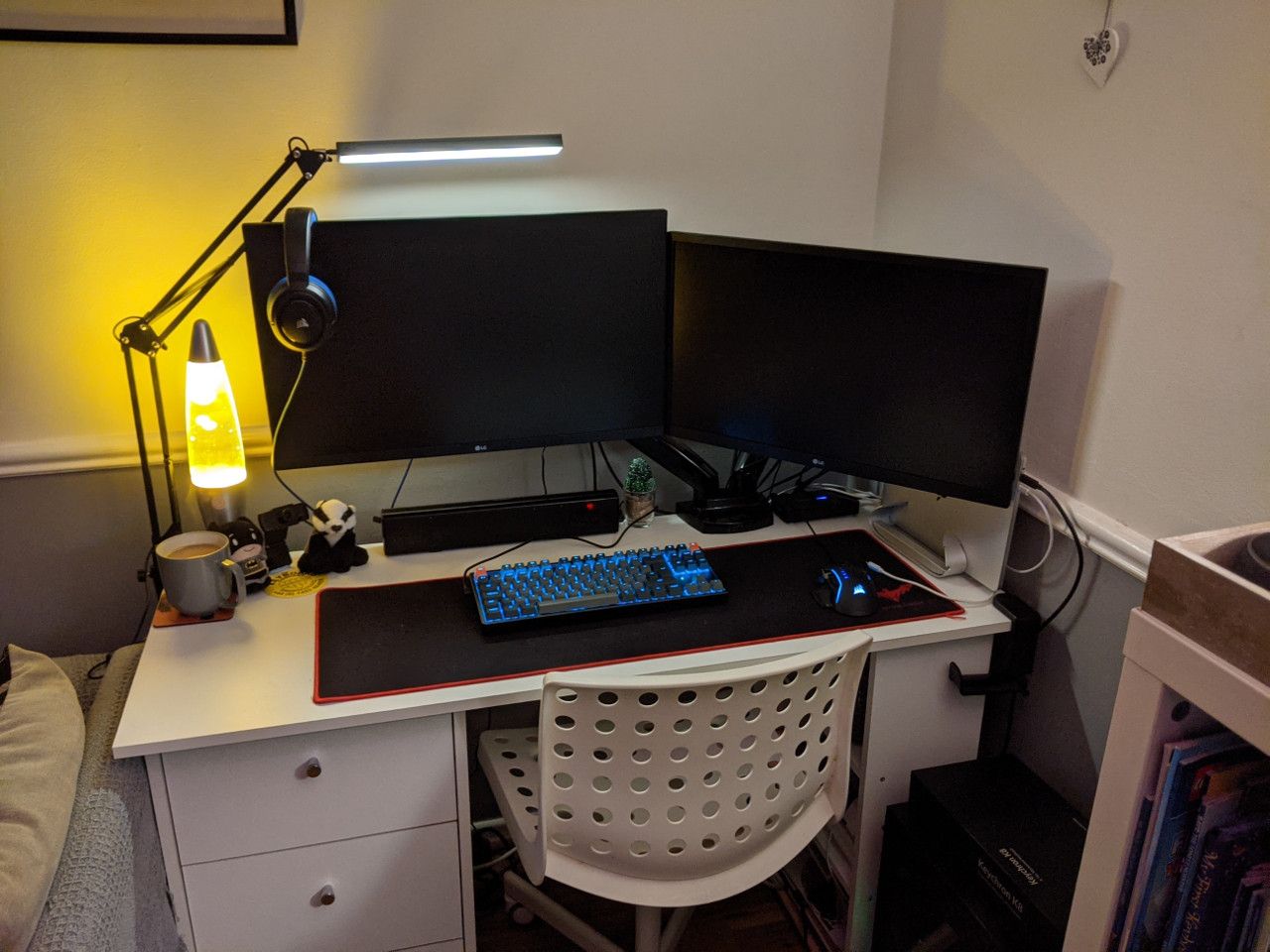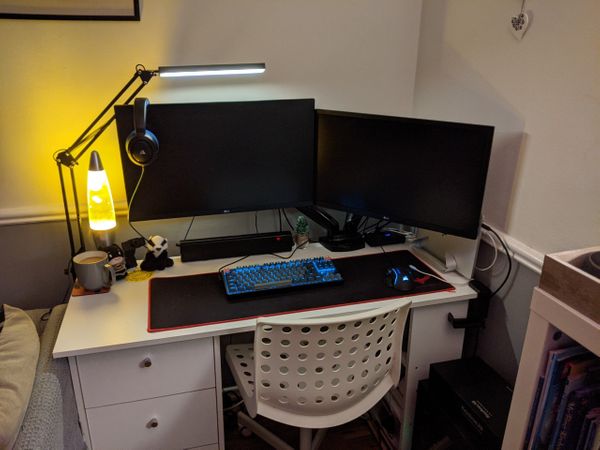 I wanted to share my upgraded workspace. Previously I was sat in the back room—surrounded by glass in sunlight most of the day—but the negative temperatures became problematic. With spending my days working here, and adding quite a lot of recent gaming time, it felt about time that I make the space work better.
Monitors
You may notice that the monitors aren't quite the same. I accidentally bought a 27" monitor without checking and ended up with it sat next to my original 24" panel. The 27" panel has dual-hdmi in, so it works much better when switching between machines. I was considering buying a dedicated HDMI matrix, but the multi-monitor versions are a bit pricey from a cost-benefit point of view.
Yes, the monitors are HD. My graphics card is a NVIDIA GTX 1050 Ti from my original machine build, so 4K gaming is out of the question. The current supply issues for RTX 3000 series cards mean that's not going to happen in the near future.
Keyboard
Sad story; my Corsair Raptor K30 fell victim to some kind of hardware fault. I have speculated that it may have been caused by the webcam, because it was under-powered. I have installed a USB hub with external power supply to avoid further damaged components.
After reviewing a great deal of posts across the internet, I bought a Keychron K8 from a UK distributor. It was a difficult choice; everyone has an opinion on mechanical keyboards. The best way I can describe it is watching a DVD vs 4K UHD — watchable but not pleasant if you know better. It's an absolute delight to type on.
I went with the Gateron Brown switches, and opted to avoid the "hot-swappable" switch option because it was out of stock in UK-ISO format. The brown switches are tactile, so you get the satisfying click. Whilst linear are preferred for gaming, coding is what I do the most.
Bargains
The dual monitor arm was an Amazon bargain, in fact quite a lot of the elements are off-brand or no-name;
If you look really closely, you can see the blue tack holding some bits in place! How else do people solve the problem of electronic boxes—when attached to thick cables —simply not staying where you want them?
I'd really like a tripod or stand for the webcam, but I can't find one that I like.
---
I'm really enjoying this setup. No doubt there will be more stuff to add at some point!